Knitting Classes at Kathy's Knits
Here at Kathy's Knits we run regular knitting classes in our purpose built classroom, both in the evenings and at weekends.
You'll find the details of all the knitting classes being run at Kathy's Knits.
Please note that places are limited and are allocated on a first come basis.
To book onto any of the classes, use the button link below each class.
Learn to Knit Socks.
Dates: 2, 16, 23 April and 14 May
Time: 7-9pm
Venue: Kathy's Knits
Cost: £90 per person
This series of classes is for those new to knitting socks as well as those who would like to learn how to knit in the round using double pointed needles (dpns). Over the four weeks, we'll practise the important components of knitting socks from the top (cuff) down including knitting in the round, turning the heel, forming the gusset and shaping and grafting the toes.
We will be knitting an adult-sized sock (and its pair!) in a plain or self-patterning yarn of your choice – providing an ideal opportunity to explore different colourways/designs than might not otherwise appear in your wardrobe! In order to complete the socks, knitting will be required in-between classes but, by keeping our class size small, we ensure that new techniques are introduced only as your own experience grows.
The cost of this course includes all materials (yarn, hook and project bag), your pattern, notes and tuition so you just need to bring yourself!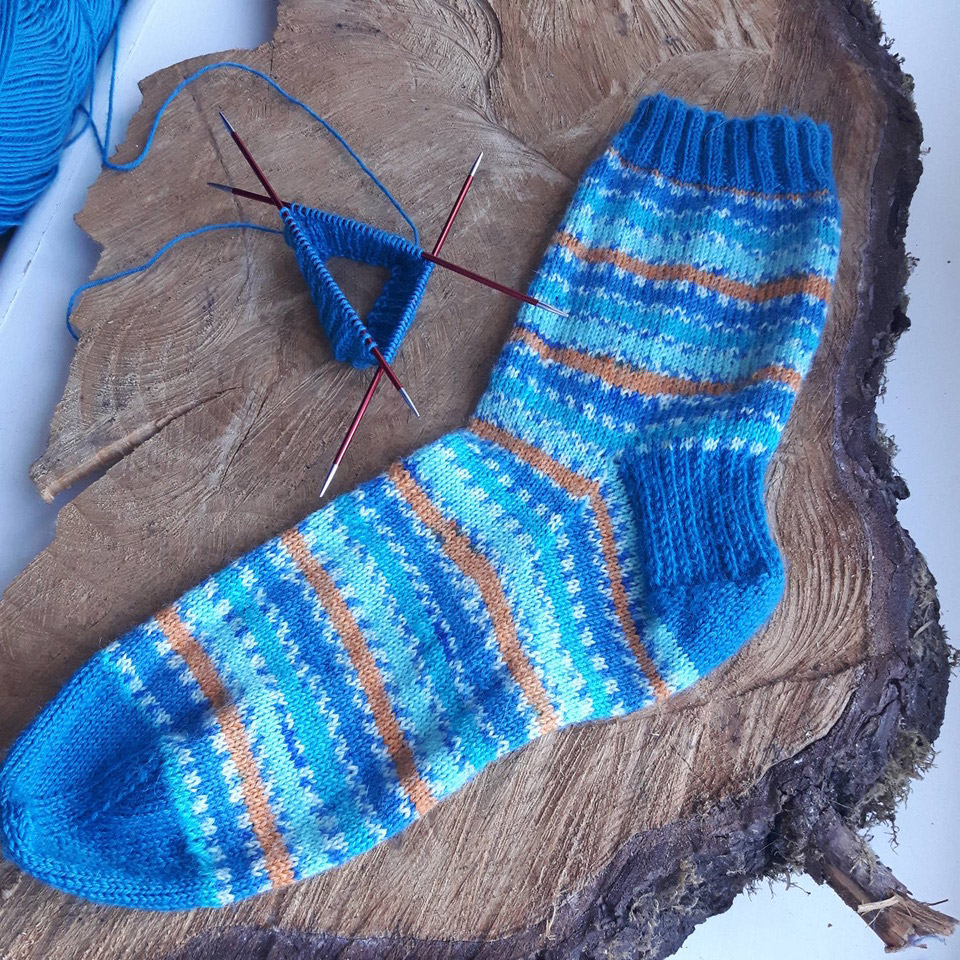 Knitting Classes – Tutor Profiles
Cathy Robb ('Kathy') is an enthustiastic yarnie with extensive experience of all things knitting. She has completed hundreds of projects over the years. From the most simple to complex she makes good use of her formal qualification in design, texture and colour. Kathy thoroughly enjoys sharing knowledge, and her desire to help fellow knitters develop new skills is as strong today as ever.
Katherine Lymer is a knowledgeable knitter and successful workshop tutor who enjoys teaching a wide range of subjects to groups all over the country. She is an experienced teacher and, over the last few years, has done much of her work with Rowan, the internationally renowned hand knitting company.
Kathy and Katherine are both active members of Ravelry, enjoy sharing ideas and views with fellow knitters and never stop learning themsleves.
There are also other specialist tutors from time to time.